need help?
Need someone to roll up their sleeves and jump in with two feet?
Kathryn's work ethic is extremely strong. She will go above and beyond what is required to get the job done. Whether it be designing graphics or executing a show, her attention to detail and unwavering confidence brings your project to a whole new level.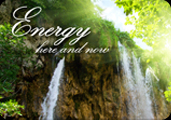 Small jobs? Not a problem.
In fact, Kathryn prides herself with treating the small jobs just as if they were large ones with creating an atmosphere where no one else exists but you. Just the way it should be.
Need something and you don't know where to start? How to go about it?
Kathryn's broad experience has accummulated numerous talented colleagues and professionals in many fields. Call her to find solutions or ask her opinion on what the most cost effective procedures are available when tackling harder issues.
She uses many vendors for which have proven to match her level of quality so let her recommend the right company for the right job.